Custom Flyers & Listing Presentations
Realty Advantage offers free marketing support to our agents. Our marketing department can prepare custom listing presentations and full-color flyers within 3 business days. We can also help prepare custom graphics for your social media campaigns. Again - these services are all free of charge.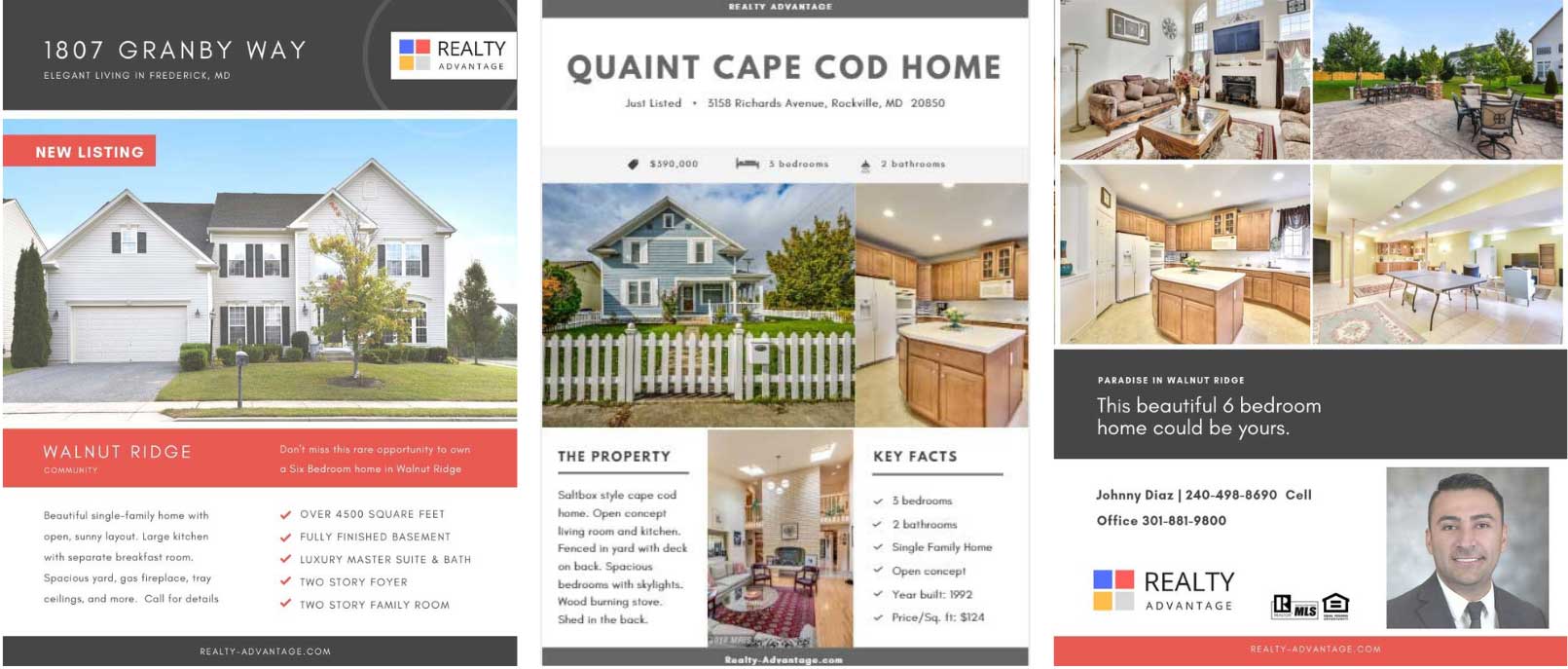 Have a Listing Appointment coming up? We will prepare a Custom Listing Presentation tailored to you and your listing. This FREE full-color presentation can be emailed to your client or used as a visual during your meeting.