Realty Advantage
Realty Advantage is a full-service real estate agency built on 25 years of experience. Our licensed Realtors are experts in the local market and can help you buy or sell any property in Maryland, Washington DC, Virginia, and Florida.
Free Home Sale Reports
How much is your home worth? These free reports include average property values, inventory, market changes, and demographic data.
Hear what our clients have to say 🙂
Testimonials
Bindu Sethi is absolutely wonderful to work with. She was always available to answer my questions. Bindu was very helpful in the full process of purchasing the house such as getting inspection on time, and following through the paperwork. It was a pleasure working with her and I would certainly recommend her.
Knowledgeable, listens, professional, quick responses, nothing but positives. It was a pleasure working with her throughout our home buying process. I am one happy client!
As a first-time buyer, Chen has served as a true voice of reason, offering tons of strategic insights. Even better, Chen keeps ALL of my preferences in mind when sharing potential options. Having experienced an agent who took the time to understand my TRUE needs (versus wants) is why I recommend Chen Wen.
Ellen Lima has a great personality, besides being our realtor we have established a great friendship. She has been very helpful with our purchase. She has showed us various properties and at all the time she was very professional and informative. If I want to buy another property I will definitely work with her.
Calling Bindu Sethi to help sell our home turned out to be the best decision of our transition.  Ms. Sethi knows the county and our neighborhood really well and knew how to market our home.  It blew us away when she called just four days after hitting the market with a great offer on our house.  Ms. Sethi was there to advise us every step of the way all the way up to closing.
We bought our first house through Chris Gray and it couldn't have gone more smoothly.  Chris really listened to what we had to say.  She found us a house we love in a great neighborhood.  If you're looking for a new home, look no further.
Marygold Wiser is a caring people person who has the ability to connect and understand her client's needs, feelings, and desires.
Wow! I have bought and sold a few houses in my day, but never worked with anyone as responsive, practical, or knowledgeable as Jennifer. We were immediately invited into her inner circle to make financing, contractors, inspections, and negotiations as easy as you could ask for.
I'm so happy I got the chance to work with Karen. She is so kind and truly cares about her clients and ensuring that all of their needs are met. She made the entire process with renting my new townhome fast and easy with no questions left unanswered. I already plan on contacting Karen towards the end of my lease with hopes of finding my forever home together 🙂
Olga Hernandez is very professional and cares about her client's priorities. Olga is very honest, knowledgeable, and very trustworthy.
Ellen Lima is great!  She helped my husband and I purchase our first home and after 2 years we were ready to sell and she sold it in just 14 days!  She also helped us purchase our second house.  She is very professional and well organized.  I love her honesty and care towards her clients.  She is definitely the realtor I would recommend to anyone who is buying or selling a home!
Cristina Sousa has handled multiple home sales and purchases for my family.  Cristina is professional, knowledgeable, and helpful.  I would recommend her to anyone who needs a great real estate agent.
Bindu Sethi is very knowledgeable, accessible and communicates clearly, making the process easy. A joy to work with!. She is the best!  She was honest and forthright. She explained everything in a way that was easy to understand from making the offer, to working with the mortgage banker and closing with the Title company. I recommend Bindu to anyone looking to do any Real Estate transaction. She was patient, kind, and always answered my questions!! Thanks again for a wonderful experience!
Nicola was amazing she worked very hard to help me with my purchase and was very professional and help full and went above and beyond to make sure the buyer experience was amazing. 100 percent recommend.
Having a stellar realtor in our corner like Diana Carrasco is a blessing!  We've sold 2 houses and have purchased 2 houses with Diana by our side, each step of the way, protecting our interests, going above and beyond her call of duty to make sure that we are extremely happy with the results!  I couldn't say enough great things or recommend Diana enough, she is a gifted professional, a genuine person and simply a delight to work with!
We put our trust in Bindu Sethi and it paid off! To sell and then buy a house at the same time is never an easy process (and especially challenging during a pandemic!).  We could manage this only because we had a trusted partner and counselor by our side in Ms. Sethi.
Marygold Wiser is an absolute pro!  I was extremely impressed with the attention she gave her clients.  She answered all their questions and made a great impression and connection with them.
Working with Laurinda Massey was an easy, seamless experience. She really makes it her priority to serve the clients, and she takes the time and dedication to really understand the clients' desires. Laurinda is on your side, and she is a champion in this field!
Hope Arias made the house hunting process stress free and fun!  She was helpful every step of the way and responsive to all our questions and concerns.  Great communication and advice!  We love our new house!!
Wendy Hernandez is truly what anyone would want in a realtor! We had a wonderful experience with her. She was always there when we had questions and worked around our hectic schedules! She was able to find us a place to live in less than a month, such short notice and she still managed to find us something we love! She is truly passionate about what she does. Look no further and let this wonderful woman help you! 100% recomendada!!!
My wife and I have now worked with Rick Dorta on three home purchases and sales. Rick is the epitomy of diligence and detail when it comes to approaching and resolving any and all barriers to selling your home or buying a new one. He leaves no stone unturned and will ensure that you address any and all critical issues and dont overlook any detail that might leave you unsatisfied, as either a buyer or a seller. He has a deep background in all types of real estate transactions and will provide you with the candor and guidance that is needed on this journey.
As a first time buyer, we really had no clue of where to start.  Oscar Sayan took the time to explain the buying procedure and he answered questions right away.  He is honest and patient.  I would highly recommend Oscar as an agent!
Linda Plummer was very helpful with me getting into my new place. I was cutting it close to the end of my previous lease and Linda got my paperwork through quickly and ensured that the apartment was up to her own personal quality standard. Any time I needed to reach her, she was readily available. I was definitely recommend her services.
I can't say enough about this office. Their help with finding our new home was invaluable, their service was incredible, and their expertise is unmatched.
I had lived in my home for 34 years so Sherry Eini helped me figure out what needed to go, and also what needed to go into storage and what needed sprucing up. She was always low key and supportive and never high handed, just helpful. She was a pleasure and whatever needed doing she did. She helped me find a fair price for my house and we got two contracts the first day. After helping me through negotiations I ended up with exactly my asking price so I could quickly move on. Thank you Sherry for being a friend.
From the listing to the closing, they were there for me each step of the way.  Regardless if you are buying or selling, if you want a great Realtor, then look no further.
I'm happy with the job Silvana Perdomo did.  She helped me out a lot and she's a really good person.  I would recommend her 100%!
Fue una experiencia muy satisfactoria trabajar en conjunto con Wendy Hernandez en busca de nuestra casa ya que quede muy contento por la excelente atención, comunicación y responsabilidad en su trabajo. Por lo tanto doy muy buena referencia en lo que a.mi persona concierne.
I've worked professionally with Mike Reible since 1994 in countless real estate transactions. Mike has been very knowledgeable and professional in all dealings and I would recommend him highly to anyone.
Knowledgeable, professional, and flexible: that describes my recent experience with Christine Gray from Realty Advantage.  She was willing to accommodate my busy schedule and really helped me to dial in my property search to find the perfect place for me.  Thank you Chris!
Thao Nguyen has been with me the entire buying process and has continued to answer all my questions and concerns.  Any problem that would come up she would take care of fast and concisely.  I cannot recommend her enough to buy a house from.
Thao Nguyen did a very good job to help me buy our house.  She is very professional and friendly.  We were so happy with Thao's help I would like to recommend her to my family and friends who want to purchase a new home!
Monica Molina is a true professional – she takes the time to walk you through the steps and explains things thoroughly in detail. Always on time and courteous towards you and other agents. Extremely knowledgeable about the area, the market, home inspections, the whole process. Really went above and beyond my expectations. Highly, highly recommended.
Gina Andreeva is a very experienced agent.  She knows the local area and architecture very well.  I have used her services for both buying and selling multiple times, and will in the future!
It was a great experience working with Jennifer. As first time homebuyers, we had so many questions. She patiently guided us through the arduous process of buying our very first own house. She offered many valuable insights and her expertise in the real estate field is commendable. She is kind, sincere and dependable. Thank you, Jennifer!
We have sold 2 houses and bought one through Rick Dorta.  All three transactions were seamless. The first one we bought was for our son and it was extremely complicated because it was a short sale. From beginning to end it took 9 months. He always kept us apprised of how things were going and what was needed. This could have been a real headache but with Rick guiding us it went very smoothly. Rick goes above and beyond to help you sell or buy a property. I highly recommend Rick Dorta to handle any and all real estate needs that anyone may have. He is there for you.
Cristina did a great job helping us find our beach house.  Always friendly, contactable and willing to help.  My husband and I highly recommend her!
We were so please with the quality of service we received that we bought not just one but two houses through them!
Besides being a knowledgeable and experienced real estate agent, Ara Hekmat accommodates her client's unique and personal needs.  She dedicates utmost attention to her customers and treats them like family.  It is my privilege to recommend Ara.
I hired Mr. Moran to sell my house and I was so impressed that we used him to find our new house. He is very responsive and knowledgeable. I highly recommend him.
We were first time home buyers and had many questions/concerns.  Thao Nguyen helped us answer each and every question, find houses with reasonable price, and provide lots of informative and helpful information.  I highly recommend Thao and definitely will work with her for future house purchases.
Christine Gray was able to help us make some very important decisions when it came to selling our family home.  She did this in a very professional but understanding way.  We are so grateful for all her time and expertise.  We highly recommend Chris for your next move.
Gaby Vasco was nothing short of amazing from start to finish. We looked at many houses before making a decision, and she was patient and guiding throughout. When we finally did decide to put an offer on a property, she dove in head first, and FAST. Always checking in and making sure we were in the loop- her communication was impeccable. If there was a question we had, within minutes there would be a response (most times an actual answer!) Her organizing was top notch, and she carried herself all the way through settlement with poise and professionalism. We would not hesitate for a second to use Gabby again in the future.
Chen is patient, honest, and diligent.  His advice on inspection, financing, and the entire process, is balanced with positive and negative reminders.  Chen helped us buy our home, which was a substantial single-family transaction in a quiet city neighborhood.  Chen is always resourceful with contractor recommendations.
My family experience with Ellen Lima (from Realty Advantage) to buy our first house was outstanding. Ellen demonstrated great knowledge of the areas and dedicated an unlimited amount of time to resolve all issues and paperwork related to our purchase. She was also an excellent negotiator. I would definitely and gladly recommend Ellen Lima!
Thank you so much to Sherry Eini Majdi who went above and beyond to make the closing a true success. We encountered a relatively minor issue but she showed incredible professionalism by ensuring that we were protected. We truly appreciated a smooth and painless process. Highly recommend Sherry to anyone who needs help with the real estate purchase.
Thank you so much Yasmin! It was an absolute pleasure working with you!
Christine Gray is truly outstanding to work with. We have bought and sold several homes with Chris as our agent. She has successfully navigated us through all types of housing markets and is very thorough and responsive. Christine always looks out for our best interests too. We highly recommend working with Chris on buying and selling and we will continue to work with her on any future purchases.
What impressed me the most about Sherry Eini was her knowledge about the market and her negotiation skill. I will definitely use her service in my future real estate property sale or purchase.
Nicola Taylor is the consummate professional in the real estate business. She is extremely knowledgeable about the industry and most importantly she has her clients best interest at heart all the time. The best decision I made in purchasing a home, is choosing Nicola Taylor to be my real Estate  agent.
Johnny was able to find the perfect home for our family.  No doubt he is one of the best agents in the area.  We are so grateful to him for his dedication and all his hard work!!
Bindu Sethi has been a great help and advisor to us since we bought our first home in 2006 and now when we sold it after 17 years. I would highly recommend Bindu for your real estate needs. She is very diligent and always on top of everything, constantly giving us the update on sale process and its various stages. Her honest and true to the market guidance is always appreciated. Bindu's professionalism and work ethics are second to none.
Buying a home can be very intimidating. With so many moving parts (lender, title company, listings, contract bids, etc). We were very fortunate to have Ken with us every step of the way. He had our best interest at heart the whole time and made us feel at ease with our home purchase. Will highly  recommend!
The best realtor that I've ever worked with! She does a great job with keeping you updated throughout the whole process and always has your best interest. I would definitely recommend her to anyone who is thinking about selling or purchasing a home.
Ms. Linda did an absolute great job finding us a rental home. Not only did she make us list to choose houses we liked from, she booked house tours fast, and worked quick and hard to get us a home as fast as possible. We really appreciate her because she made this stressful process so much easier.
Jennifer did an outstanding job handling our home sale. She answered all of our questions and concerns in a timely manner and took care of some minor touch up work as well.Would strongly recommend her to handle any sale in the area.
My wife and I were first-time home buyers with very little knowledge. From start to finish Lian Adolphe was very patient, responsive to our needs, kind and had great knowledge and suggestions for homes to view based on what we were looking for. She helped us find the right house in the right location and the price was right. We are very happy with our experience of our first time buying the house. If we were ever going to sell or buy again Lian would be the first person we would call.
Cristina Sousa has been amazing to my wife and I! She's honest, reliable, thorough, and hard working.  Cristina stays on top of the market.  We would recommend her to anyone who is looking for their new home.
I have worked with Cristina Sousa for all my real estate needs.  She is very responsive, trustworthy, and not at all pushy.  She is organized, efficient, and looks out for her clients.  I would highly recommend Cristina!
Oscar Sayan made our entire experience selling our old home and buying our new home a great one.  If you want an honest, hardworking agent, Oscar is your man!
We purchased a home in recently and this is the second time we have used Lasantha Dahanaike as our realtor. We are very happy to let you know how proud your company must be for providing such service. I have no words to say how appreciative we are for his wonderful service. He is very knowledgeable and was always available for any questions, concerns. It went to such length that we trusted him to be our power of attorney. From finding a property and until the end of the closing, the whole transaction went very smoothly with his support. We wish him and your company all the best! – Gayathri and Mevan W.
Great taste in homes, very professional and a pleasure to do business with!  Thank you Andres Morejon, will be in touch again soon!
Andres Morejon is wonderful as well as knowledgeable.  You will always be in good hands with him!
I am very happy with Eugene Sun's service and knowledge . Great to work with Eugene. 5 stars!
Silvana is a wonderful person to work with!  She is pleasant, knowledgeable, and understanding of one's needs. I highly recommend her services!
Wendy Hernandez fue la ventana abierta que encontre cuando todos me cerraron las puertas me ayudó muchoy me explico bien punto a punto,hasta hoy que ya hicimos
el proceso del cierre de nuestra casa. Ella es muy paciente y explica bien todo el proceso siempre estaba disponible a nuestro horario gracias
Bindu Sethi is the absolute best and experienced real estate agent we ever worked with.  She is knowledgeable and professional, helped us in buying  a new house  and also to rent my old property. A great communicator who advocates for her clients to get the best possible deal. Thanks  a lot Bindu!
Cristina helped us find the perfect home and made the purchase process seamless, and got us a great deal by negotiating on our behalf! I recommend Cristina Sousa 100% to anyone looking to buy, rent, or sell a home!
Jennifer did an outstanding job assisting me with the purchase of my townhouse. She is very knowledgeable. She is accessible. Jennifer made my home buying process easier.
Last year, I called Cristina about buying something, told her what we wanted, she found something that we loved, and we closed in two weeks!
Olga Hernandez was expeditious, professional, and above all very knowledgeable about the local market. I will recommend Olga to all my friends and family!
Wendy Hernandez is a great agent. She is kind and really helpful. I Totally Recommend Her! She is understanding and very professional.
Wendy Hernandez is very professional, knowledgeable and hard working.  She is dedicated to her clients and works extremely well with all parties to the real estate transaction.  I recommend Wendy anytime, knowing she will always succeed at taking care of her clients.
Mr. Moran went above and beyond with helping us with the purchase of our first home. He helped us find a home in the neighborhood of choice. His personality and flexibility with our busy schedules was a bonus. Look forward to working with him again in the future. Great realtor. Highly recommend !
She is excellent, a professional who really loves what she does. I trusted Ellen and her capacity, I knew she had understood perfectly what me and my family needed in our first home. We are so happy!
When making such a large decision to buy a house, we wanted to work with someone that we could trust. Bindu Sethi has been there every step of the way. She answered every call or email. Her patience, professionalism, honesty, and hard work ethic are much respected and appreciated. We never felt that she was just trying to sell us a house, but that she was here to help us make the best decision for our family. We now consider Bindu a friend and would highly recommend her to anyone who is searching for a new home.
I enjoyed working with Jennifer a lot because for her a client comes before everything else. She is focused, diligent and determined to serve her client in the very best possible way. She is truly a very knowledgeable professional who knows her business and effectively uses it to her client's benefit. Without any hesitation I will use Jennifer again if I want to buy or sell my house. I wholeheartedly recommend her to anyone who requires real estate agent's services.
If you're looking for a realtor who will be with you every step of the way then I'd recommend Lizzette Albright. She finds out what you are looking for and will work hard to get you what you want. She never gives up and keeps you updated throughout the whole process. I would definitely recommend her as a realtor and look forward to working with her again in the near future!
We would like to thank Bindu Sethi from Realty Advantage for all the work she did in finding the property and getting it closed within 6 weeks.  Early morning texting, late night phone calls and emails; always positive and cheerful.  She was a terrific young lady to have representing us.
Olga Hernandez is dedicated and helps you understand the process. She has a great team working with her, and we thank her for helping us to find our house!
¡MUCHAS GRACIAS por su ayuda Wendy Hernandez! Nuestro proceso de compra se dio en el momento más duro de la pandemia para el mercado inmobiliario, tasas altas y poco inventario, pero ella se las ingenió junto a nuestro lender y hoy gracias a Dios ya tenemos las llaves de nuestra casa en nuestras manos.
Sin duda alguna, Wendy fue la mejor elección que tomamos para que nos representara en el proceso de compra. La recomendamos al 100%, es muy dedicada, atenta a las necesidades del cliente, y es un realtor que está abierto a escuchar.
Evguenia Mathur is a real professional – knowledgeable, proactive, accurate. She made great recommendations and helped us on all stages of the home buying process. We are first timers on this market, so it was very important for us. On the final stage she had tough price negotiations with the seller and we ended up having a great deal.  We were very happy working with Evguenia.
Mike Reible's assistance on a very recent difficult deal was just amazing.  Could not have done it without him.  Thank you Mike!
Wendy es una gran persona me apoyó indiscutiblemente en la compra de mi nuevo hogar con mucho gusto la recomendaría a otras personas que desean comprar su casa, es una ayuda incondicional la que ella brinda. Bendiciones
I've been impressed with Budge Collinson from day one. His attention to detail and follow-through are not something you see every day. If you're looking for a trusted real estate professional in South Florida, reach out to Budge.
Absolutely the best there is. Guided us through a very complicated real estate deal and was on top of it the entire way.
Christine Gray with Realty Advantage was very thorough and patient with us.  She really helped us understand what we wanted and what we could afford.  She was so helpful on our first home purchase that when we decided to buy our second home, she was the only person we considered working with.  We would recommend her to anyone looking to buy a home!
I got in touch with Laurinda Massey at the end of March and by end of May we had closed on a place. I feel, no I know – that a lot of this had to do with the dedication that Laurinda exhibited in helping us. Laurinda listened to us, understood our requirements and ensured that we only saw what filled these conditions. She was understanding, empathetic and honestly a friend. She has NEVER stepped away from any help or guidance that my daughter and I have sought. In working with Laurinda the realtor, we have found Laurinda a friend! She is always there – never says no, finds a solution! You have an asset in Laurinda – if I ever have a referral in MD, hers will be the name that will be recommended!
Recomendamos a Wendy Hernandez por su profesionalismo, Honestidad y excelente trabajo en el ámbito de comprar/vender propiedades, gracias a Dios y a ella pudimos hacer nuestro sueño realidad ya con 6 meses en nuestra casa!
Eugene Sun demonstrated extensive knowledge of the current housing market, sells and purchasing procedures. The guidance and information he provided in formulating my purchase offer and settlement proved invaluable to me. He never hesitated taking the extra step or to give extra time to ensure a smooth purchase process.
Working with Nancy made both the buying and selling experience easy – her knowledge and experience parlayed into the right result for us.  We got fortunate that our path crossed with Nancy, and we would highly recommend her.  She'll help you find the best result.
Best Brokerage to work with!
Natalia was AMAZING. She always made sure to educate us as we went through the process, she was patient with us and never made us feel like we needed to make a decision in a rush basis. Since we didn't know what exactly we were looking for we had so many questions and she would answer as best she could and if she didn't know she would find out and get back to us. Natalia made sure to remind us to take it one step at a time and was always available when I would text or call her even when it was in the middle of the night. I truly recommend her services she is definitely the best!!
Supportive environment, reasonable overhead cost, good education/technology!
I had to sell my home quickly to get approved for my new home loan.  Silvana Perdomo sold it in less than 2 weeks!  We really appreciate her jumping in to save us.  Thanks again Silvana!
Bindu Sethi's expertise in negotiation was exceptional during the purchase of our dream home. Her knowledge of using available tools to compare local market trends allowed her to get us a good deal. I am very glad that we choose Bindu and she is now in our top recommend list. She was referred from one of our family friends and helped us throughout the process so well. Thank you Bindu for all your hard work to search our new home!
Gina did a great job helping us find the perfect home.  Her wealth of knowledge on current market status is outstanding! Working with her was a very pleasant experience!
Linda Plummer is THE real estate advocate for military families. Whether buying or renting (and I've done both with her), she looks out for her clients every step of the way. Can't recommend highly enough!
Monica Molina is a true professional, with our interest foremost. She did not low-ball the value of our home, which was more than appreciated. Monica knows our town well. This level of knowledge, and her good instincts helped make our sale and transition easier.
I thought all Realtors were the same, but everything she did showed how she listened to us and used her expertise for our benefit.
Make your next move a hassle-free experience
Enjoy peace of mind knowing that experienced professionals are handling your sale. Realty Advantage has 160 agents & brokers who are experts in the local real estate market. As a full service agency, we can meet any of your real estate needs.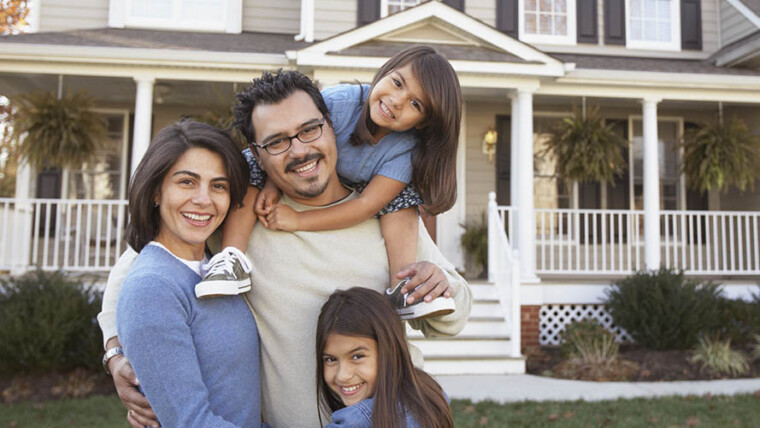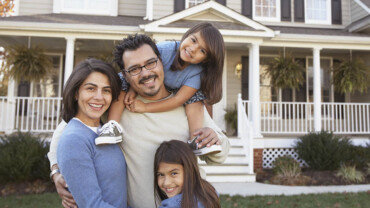 Sell your home quickly & for top dollar. We can market your home to thousands of buyers.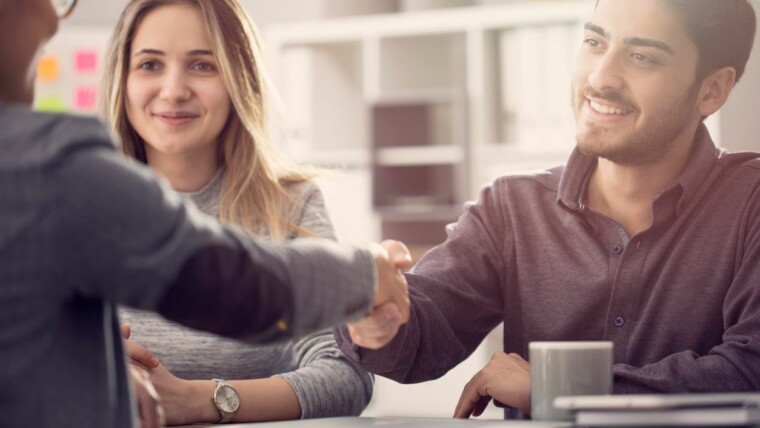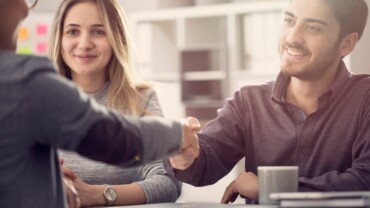 Realty Advantage will represent your interests and negotiate to get you the best price & terms.
New Listings For Sale
Realty Advantage has real estate for sale throughout Maryland, Washington DC, Virginia, and Florida.
Here are just a few of our latest property listings.