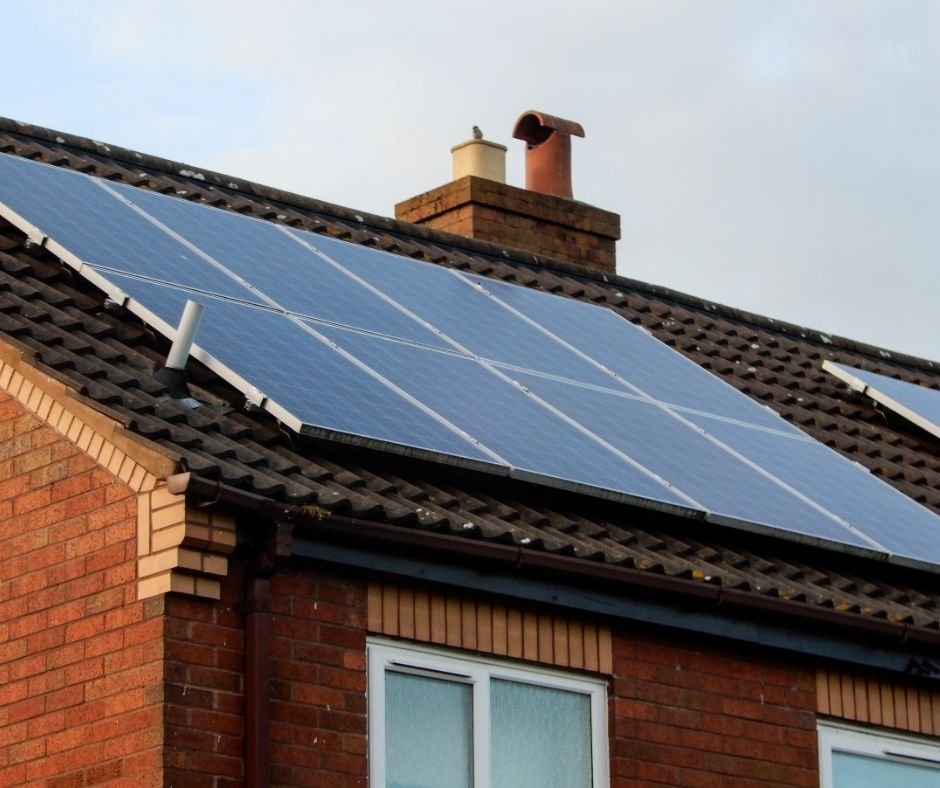 New 2020 Solar Panel Seller Disclosure/Resale Addendum
Sometimes solar panels are owned, and sometimes they are leased. Sometimes seller have all related documentation, but sometimes… not so much.  It is crucial that buyers know what obligation remains after they purchase the home. Some proactive buyers try to contact the solar panel company, but can't get information because they are not yet the owner.
The new form allows a contingency to provide the buyer the time for their due diligence.  It also allows Sellers to authorize the solar or lease company to share information with the Buyer.  Buyers are reminded to notify their lender of the information (payment obligation can affect their loan qualification).  Terms are defined for removing the contingency, and what happens if the solar company rejects the buyer. This form will be very helpful for both parties!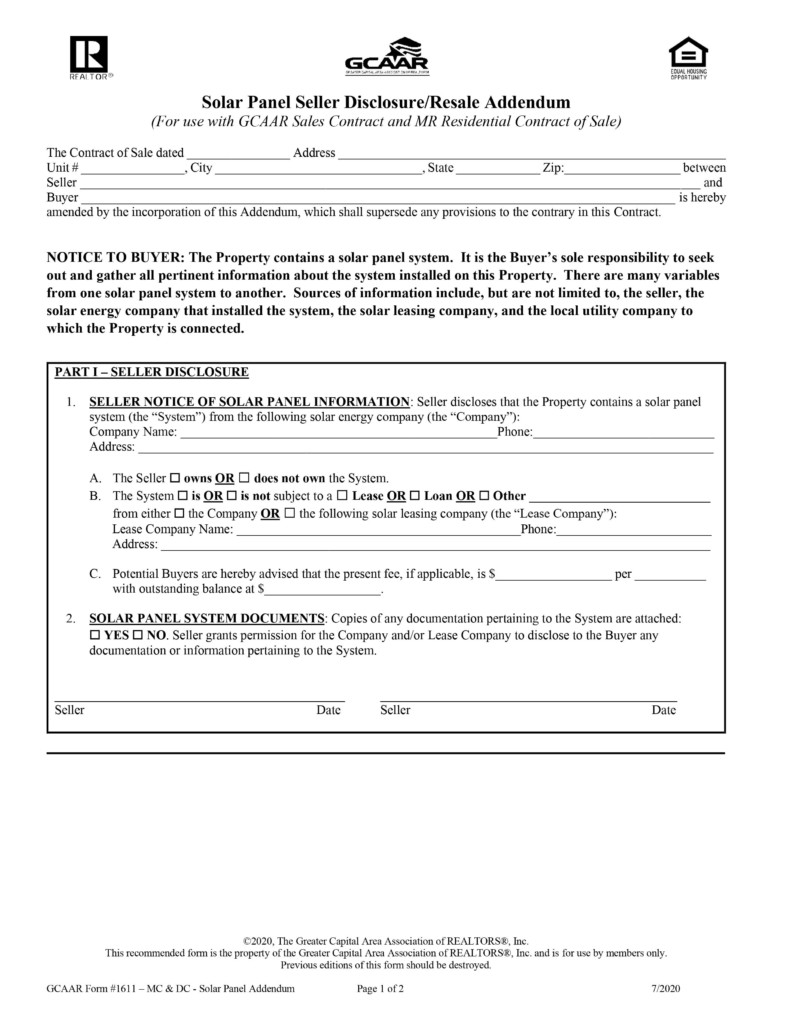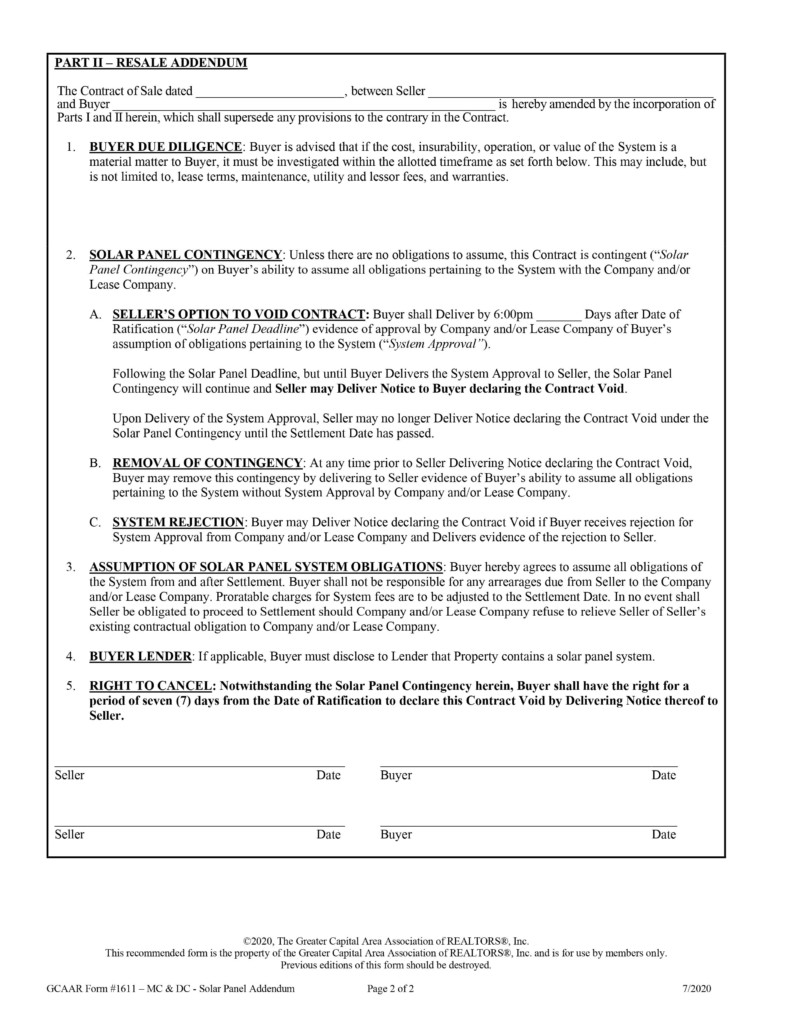 Sometimes a buyer prefers that solar panels be removed.  In that case, take caution to specify how the panels will be safely removed with no damage to the roof, and who will be responsible if there is any damage.  Have your title company help you draft an appropriate addendum to clearly define terms to protect all parties.
To review a summary of all July 2020 Form updates, read the Explanation of Changes.