Montgomery County Real Estate Market Statistics have been released for December 2019.
Active Listings and Days on Market are still well below the 5-year averages.  This means the competitive Montgomery County real estate market for Buyers continues.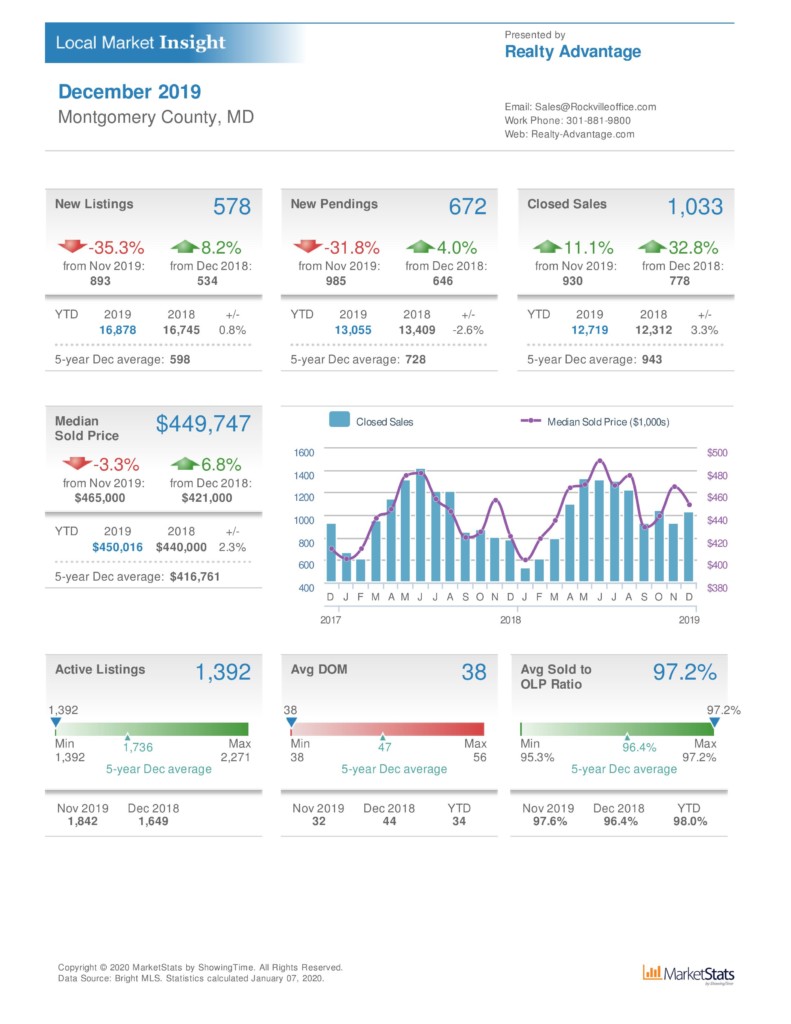 Lately, buyers are frustrated trying to buy in many local markets.  Homes are only on the market for a few days and receiving multiple offers.  Work with an experienced Realtor to improve your odds of successfully getting a home under contract! Please contact one of our Realtors,  They can help you navigate this competitive local housing market.
Please follow and like us: