"Active", "Temp-Off", or "Withdraw"?
Sellers are in a tough position these days. While many have decided to wait until after the Coronavirus passes, others have vacant properties or need to sell for other reasons. Each situation is unique.
As the crisis continues, the inventory of homes for sale remains tight. While showing activity is certainly lower than usual, we continue to see new Contracts coming in every week. Deciding whether or not to list in this environment comes down to the comfort level of your clients, and their financial situation.
Like all of us, Bright MLS is adjusting to our new reality. When advising your Seller-Clients, Agents must articulate how each Listing Status affects the sale of the home. To simplify things, Bright MLS created this helpful infographic.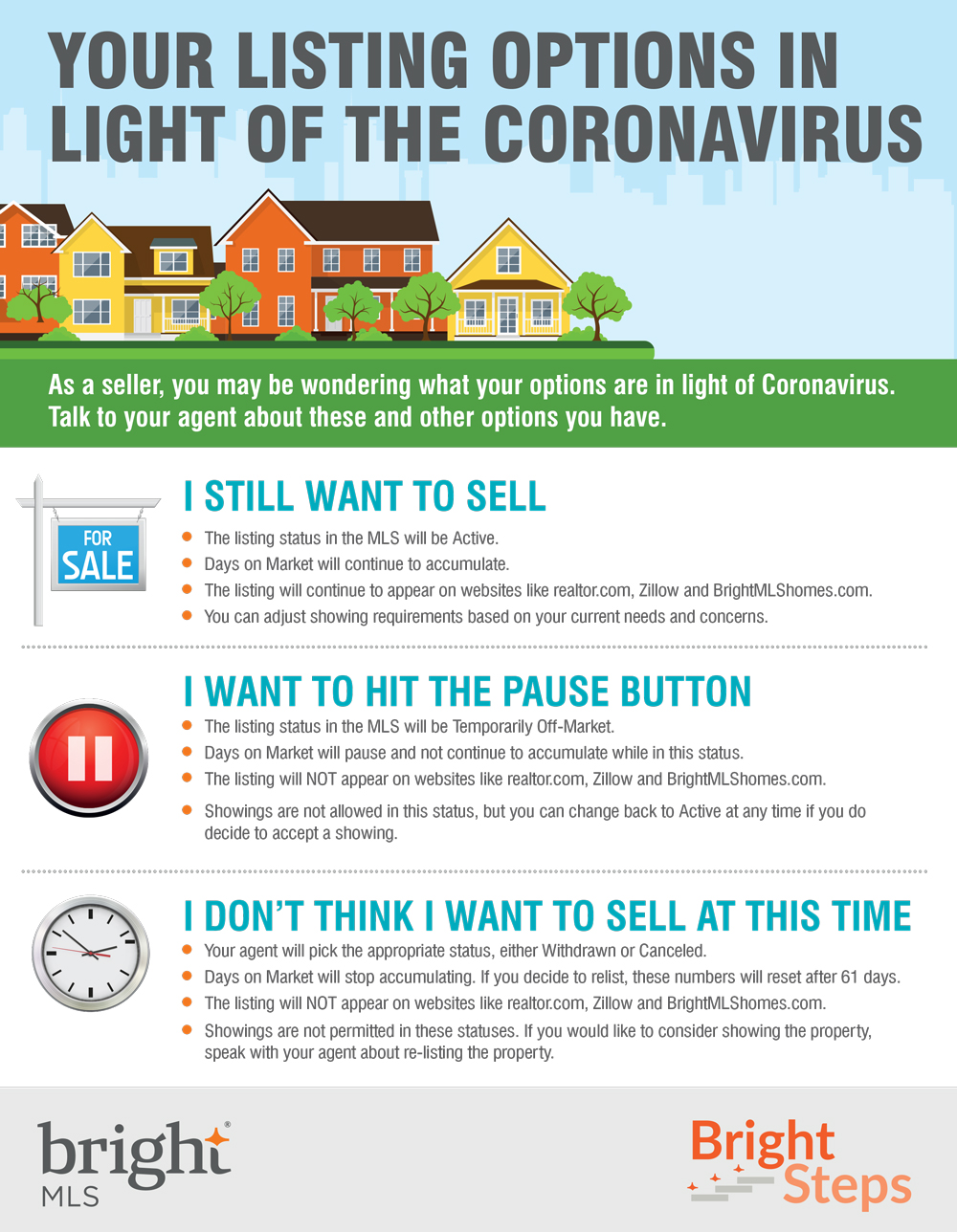 Please follow and like us: