Home ownership is an exciting endeavor but you've got to make sure to take good care of your investment!  You should perform routine maintenance, at least every season.  This can prolong the life of mechanical and structural features of your home. Regular Spring and Fall home maintenance can also help you avoid costly repairs down the road.
The trusted professionals at US Inspect have shared this seasonal checklist for Fall home maintenance.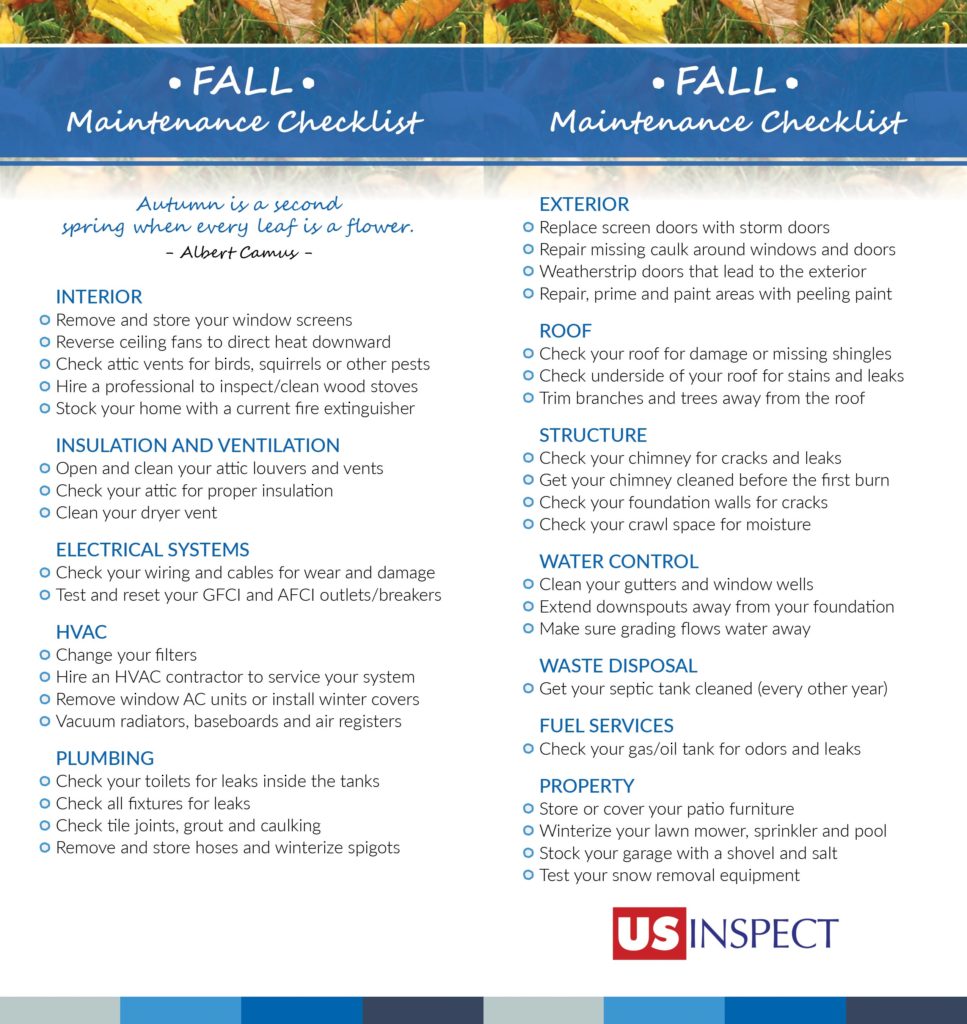 Take good care of your home so that it will take good care of you! If you're looking to get your home ready for sale in this busy Seller's market, contact one of our agents today!